Managed to squeeze the big PTX in.. It is a bit oversized but is certainly looking okay when put in the audio rack.
And what about sound? Well, to put it shortly, it is like the power amp has had a bloodtransfusion. Awesome. The amp breathes energy now..
Maybe best of all is that it is mechanically quieter than its predecessors..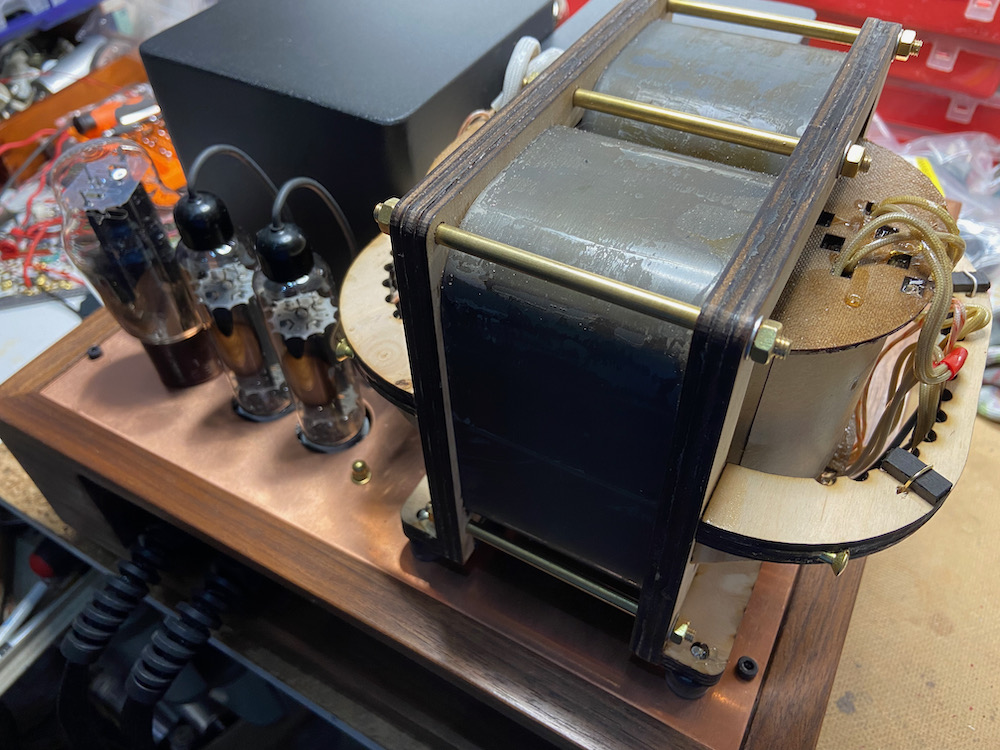 On the workbench, mounted on rubber dampers.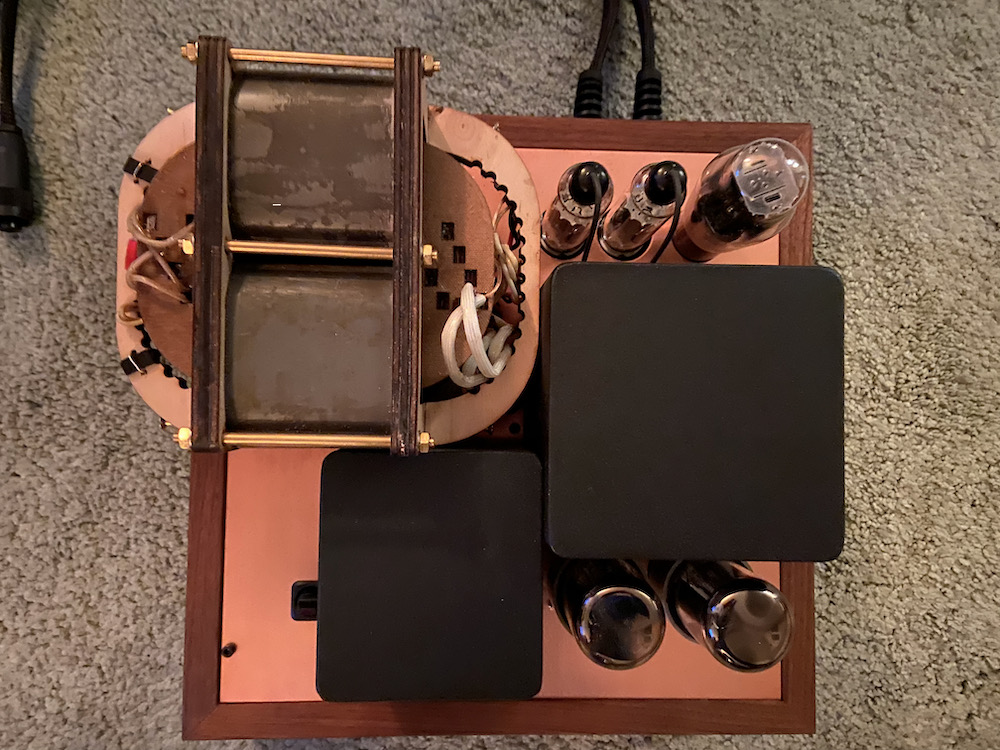 Top view, due to perspective it looks super oversized..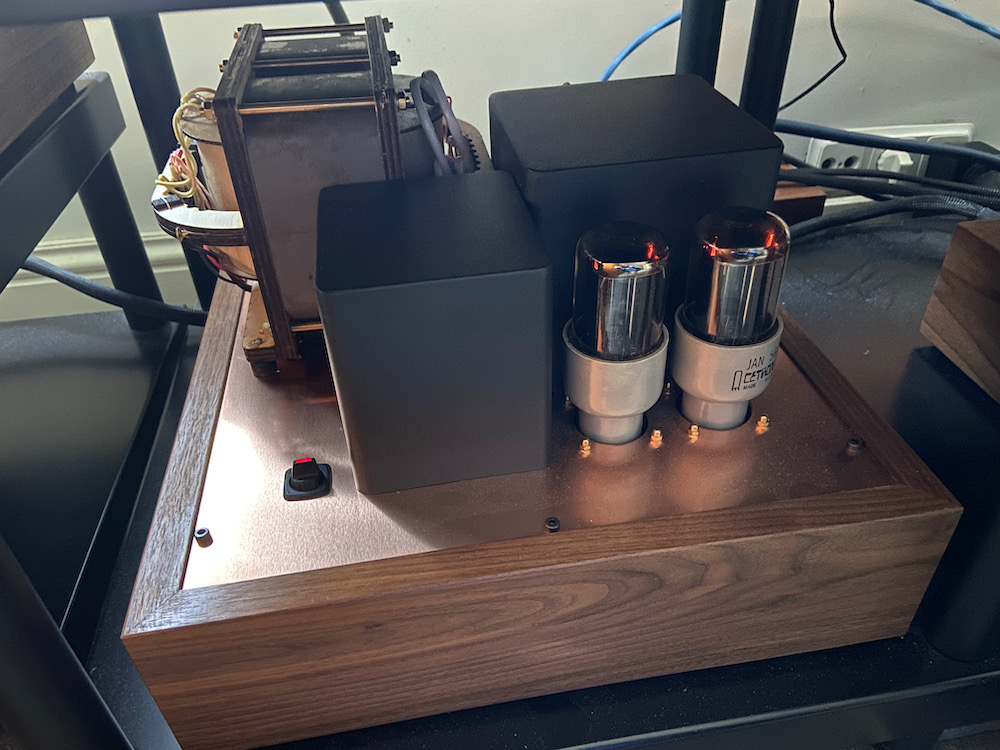 ..and in service. As said it kinda looks okay this way, not to big. Silent and sounding awesome!