So what is the prototype about?
It started out out as a replacement project on false assumptions (I know..) on my behalf. As one rectifier was not functioning correctly the original powertransformer by Vlaartronic started to hum, not badly but annoyingly enough to ask Alexander for a replacement. As I am familiar with his craftmanship I was curious as well about differences in sound. So he wound one for me but as it turned out it was slightly underrated for the amplifier and became to hot to his taste. So wound me a second one and incorporated some tone-tweaks and as you can see it is HUGE.. If you look carefully you can see some interesting solutions in construction.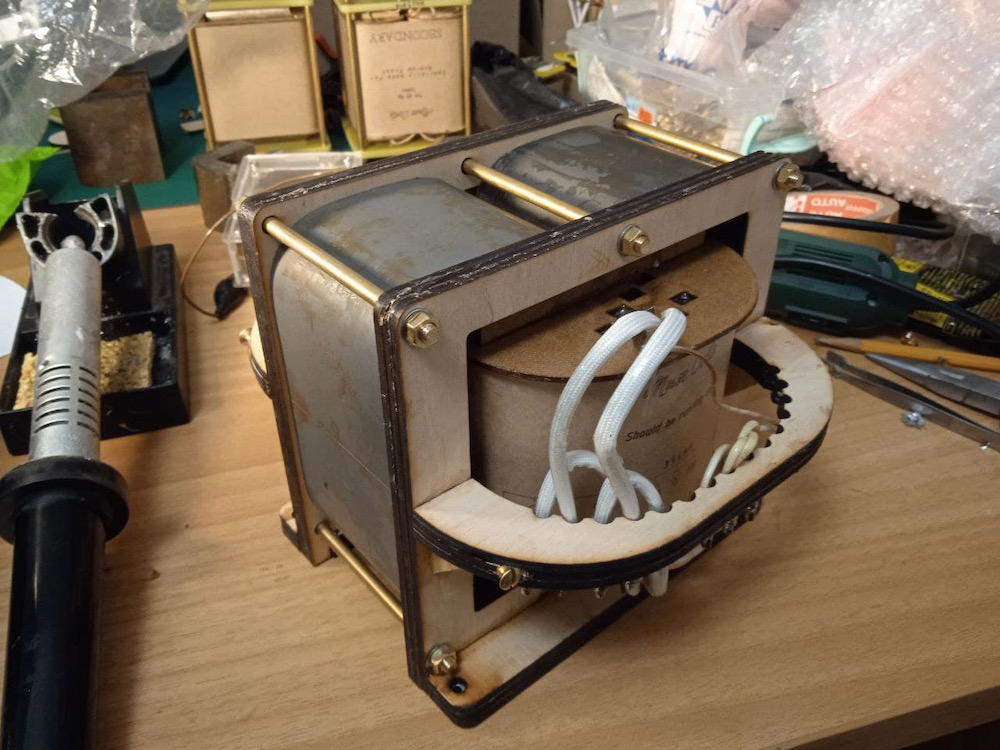 See the powertransformer on the bench of its creator: Alexander from
Muse coils
.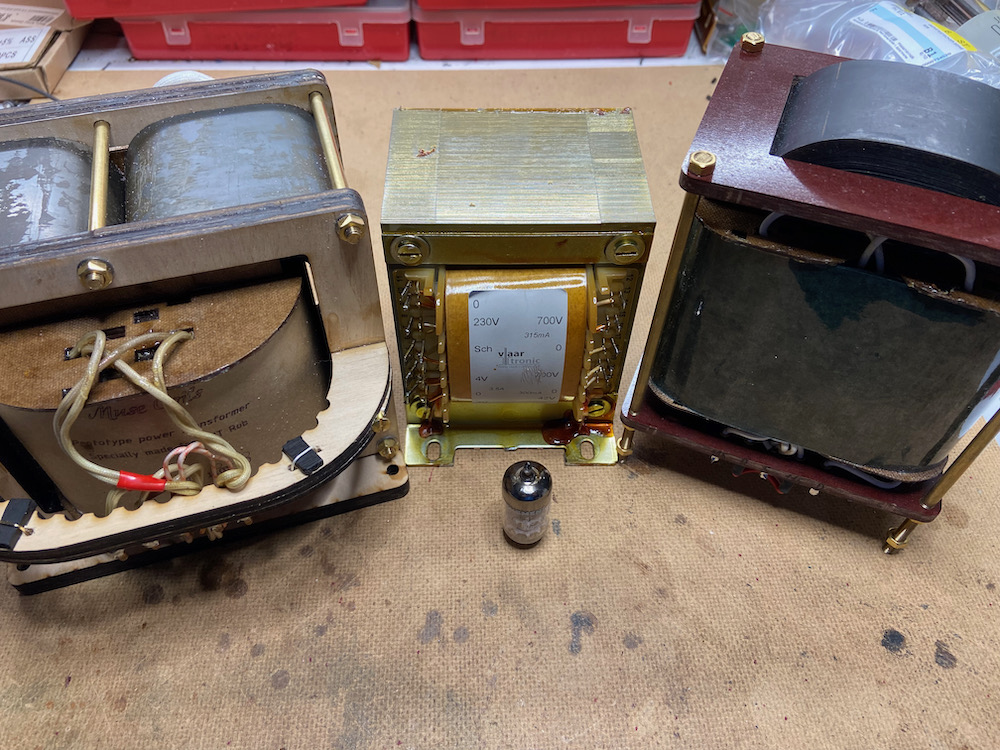 Left the HUGE prototype, center Vlaartronic and right the initial replacement.. Below some more pictures from another angle. Tube shown is an EC8010 for scale purposes..