Wilking
just modded my tonearm to more mass. Some clever tricks did this and boy, the Koetsu really likes it! As bonus a magnetic bearing completed the modification: Vertically the tonearm now floats on strong magnets, eliminating direct contact from the turntable base!
More than happy!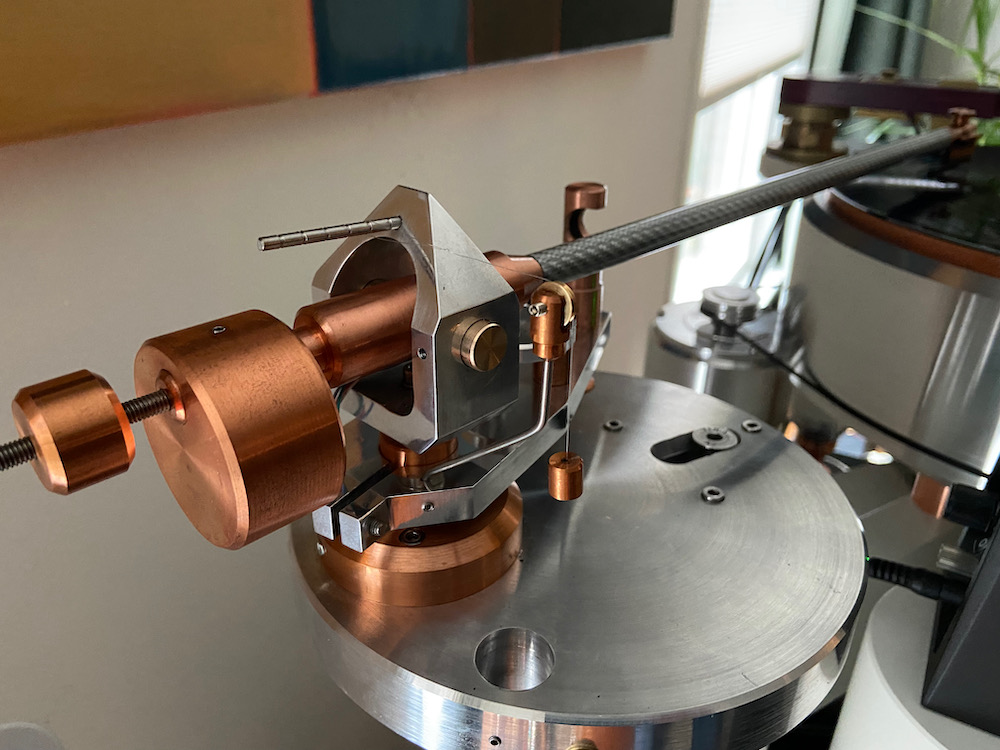 Copper elements in combination with aluminum and carbon: Wilking at its best!
Copper headshell serving the Koetsu Tiger Eye: Can it get any better?