Oh yes, and now the platter was in the spotlights.
We listened to the Delta, the new turntable with a triangular shape, with both an solid alumunium platter with copper top and a copper sandwiched platter. The latter has a copper top as well, but also a 5mm sheet of copper haflway in between the aluminium. So a little difference in weight, but height and diameter are the same. This way a swap is easily done.
When tapping both platters, it may as come no surprise that sound (resonance) is different which will have an effect when the music is picked up from the groove by the stylus. But what effect?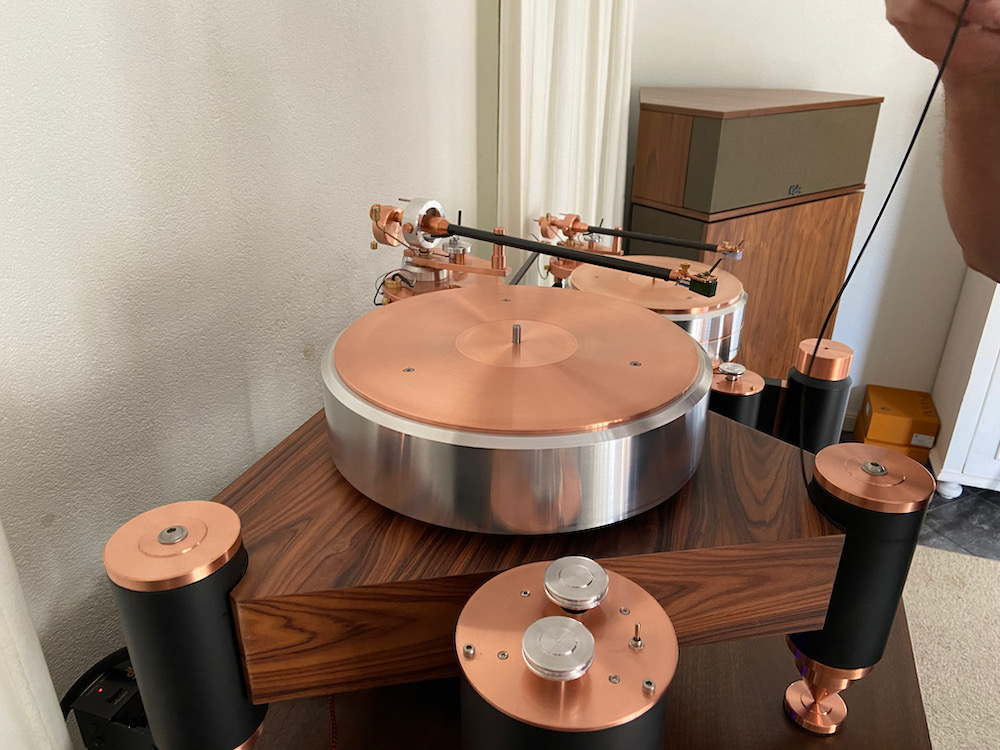 The Delta by Wilking with solid aluminium platter. The belt from the motor is just being removed.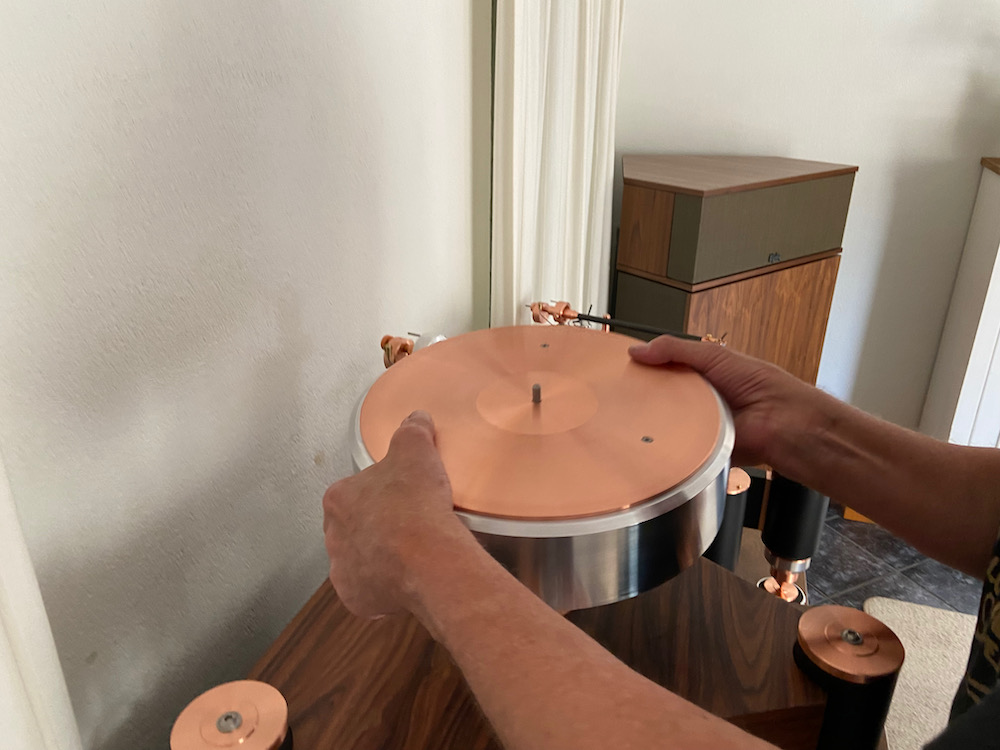 The platter is being removed..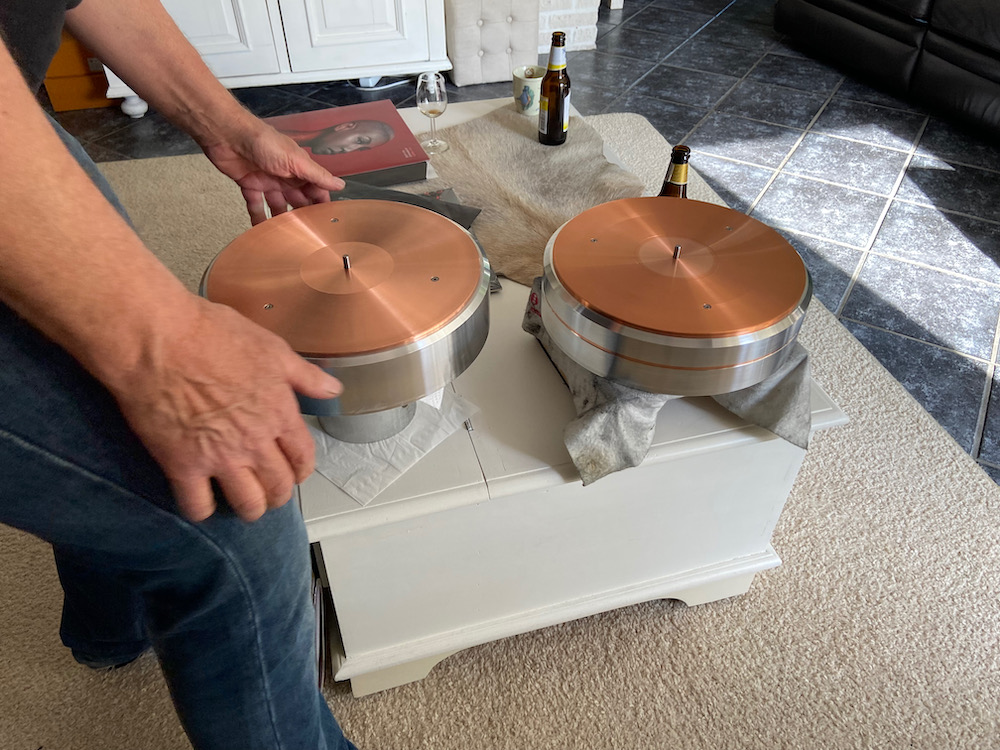 Left the original, right the new platter..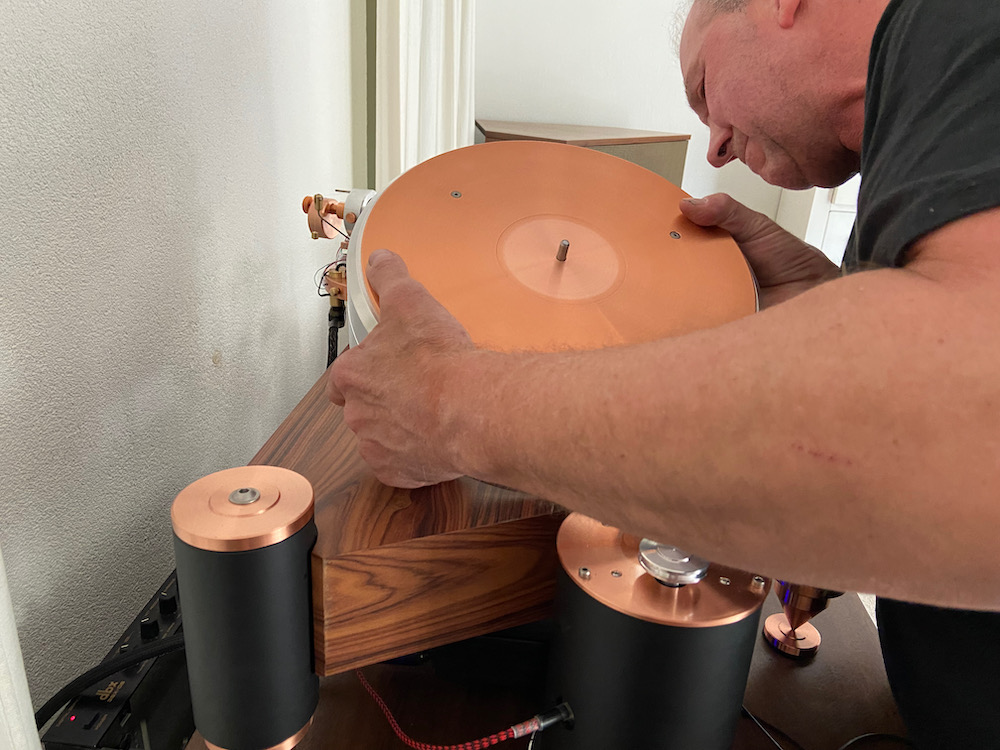 The new one is installed. Heavy stuff..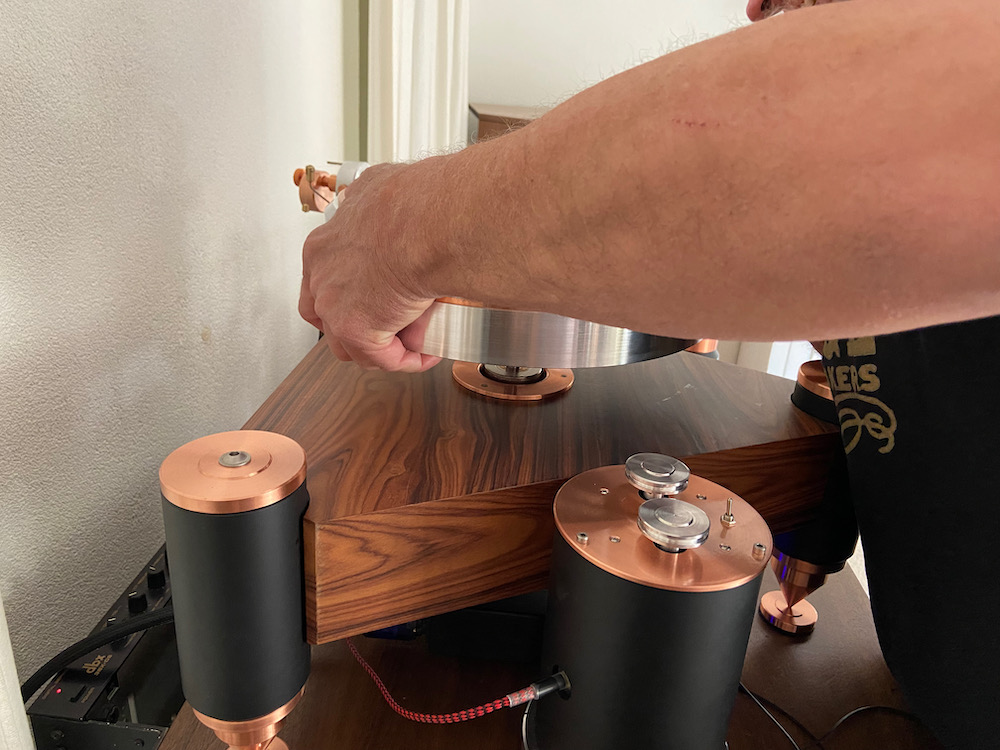 Almost there, tight fit..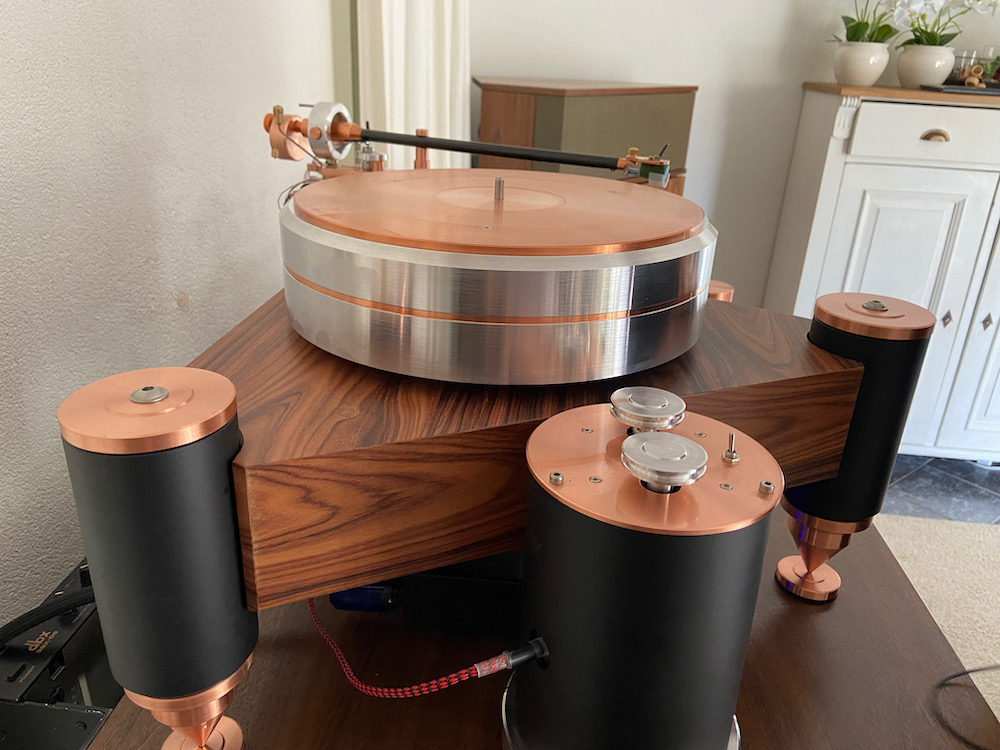 Happily spinning! Notice the copper sheet haflway the aluminium..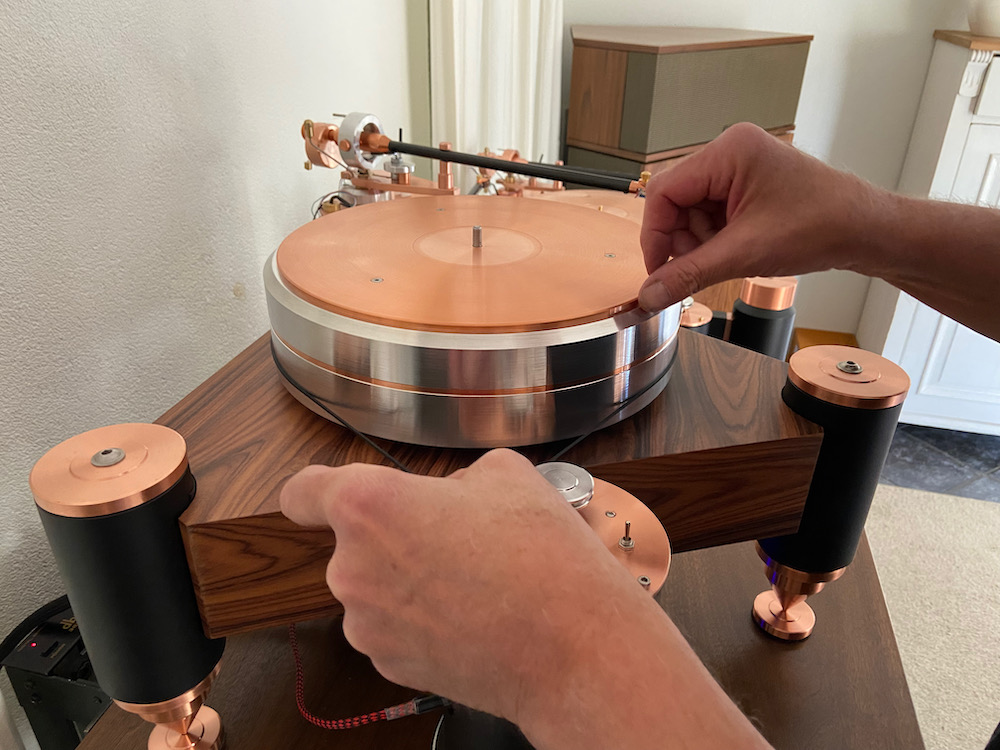 Belt put back, ready to drive!
So? What is the effect? Well, a no-brainer. Less platter noise being picked up, more solid lows and cleaner highs. No matter what music, the difference is clearly audible, actually, it is a BIG difference. Funny thing is that the Delta with solid aluminium platter sounds marvellous, for sure. Nothing to wish for. But when the swap has been done, there is no way back. Be warned..
This is a huge upgrade and easily installed!