Finished the innards. All is wired and tested. Ready for use.. Tomorrow final pictures.
Left input and selector. Top left the Coleman heater modules mounted indirectly to heatsinks on top of the cabinet. Middle the Audio Consulting TVC's, silver wired. In between the MKP in oil motor run capacitors by Arcotronics. Right Tamura TD-2 input transformers..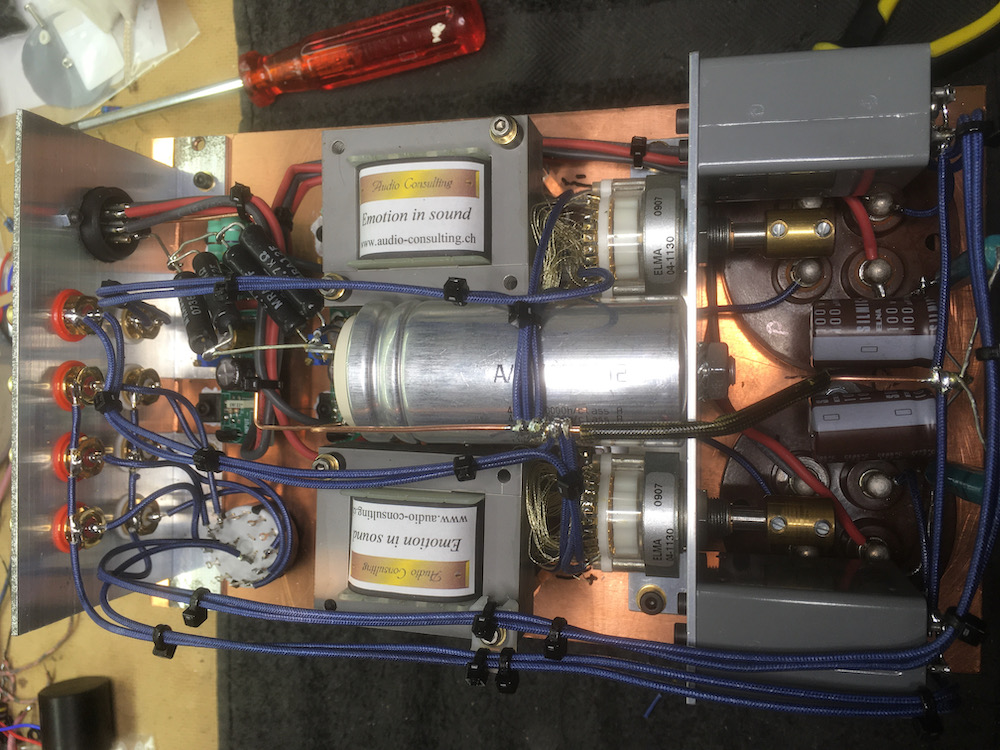 Metal chassis slides into a wooden frame. American walnut.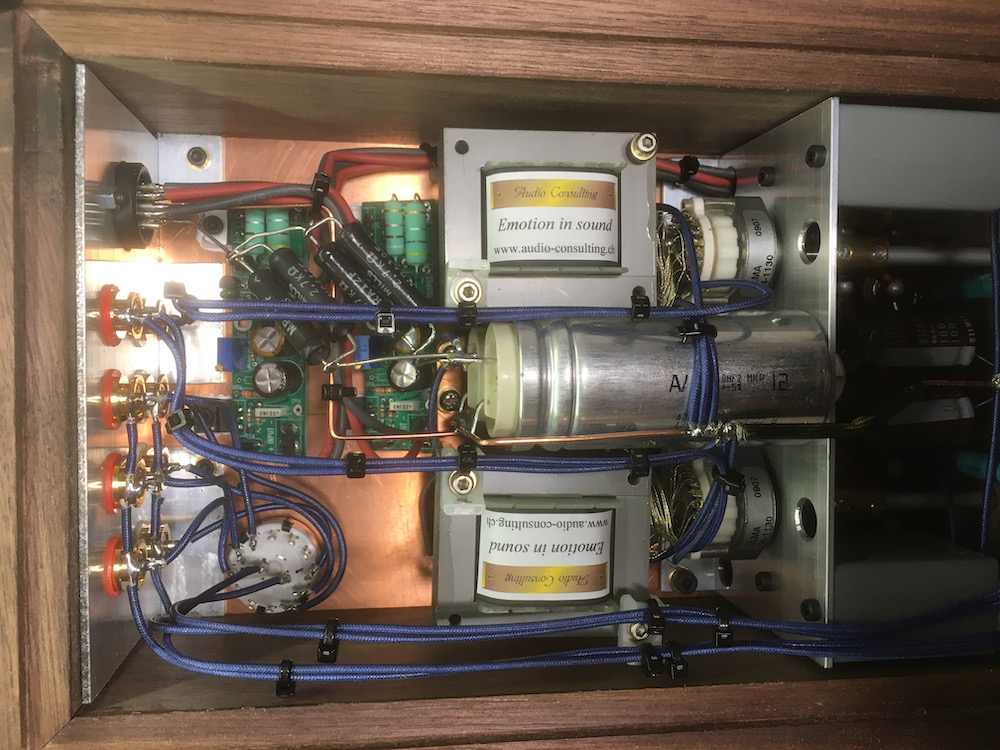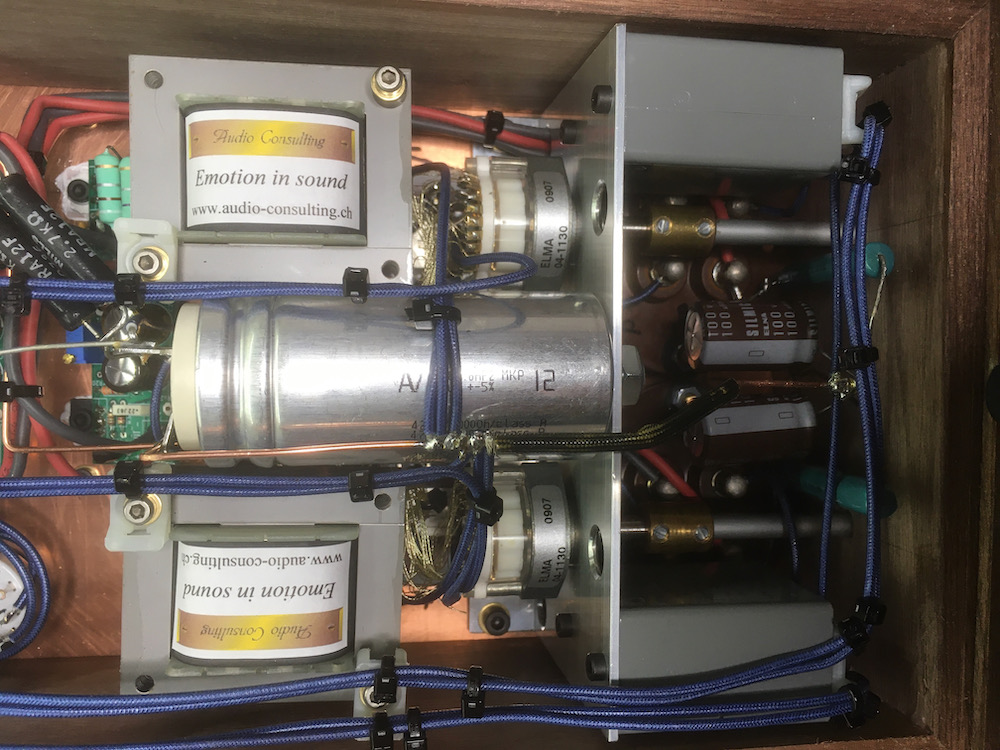 And last photo for today the finished preamplifier without its tubes.. Left the heatsinks and source selector knob, middle Tamura A4714 and right the sockets..