Just for fun some pictures of different brands type 37 having different electrode structures. Friend Cees came along with some globe versions and I had the ST-shaped on stock..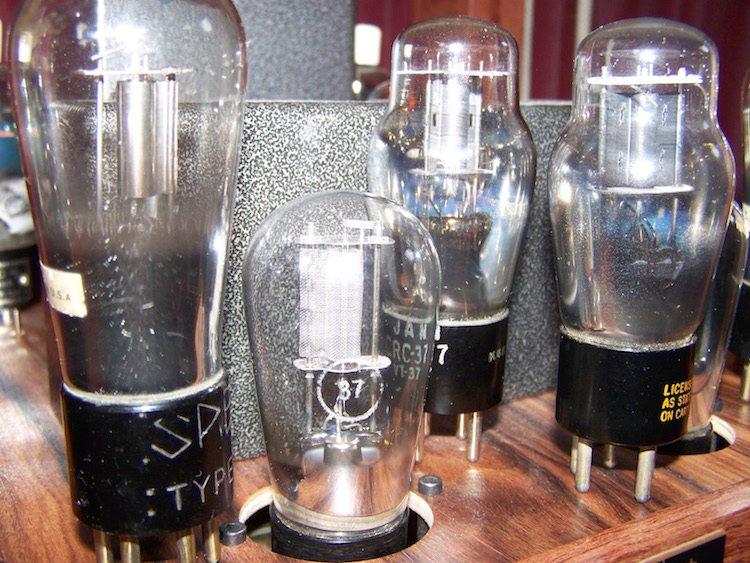 As you can see the type 37 is currently in use in one of my preamps. Four types we have auditioned.. The type 37 is indirectly heated and has a slow heating ceramic cathode which shows a really beautiful red glow after approx 30 seconds.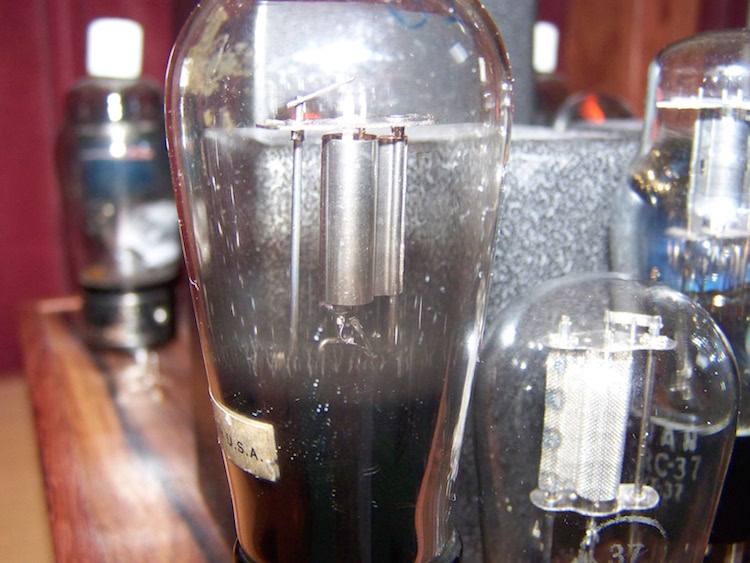 This one is a globe by Speed. It has a nice cilindrical shape and seems to be made from nickel. Sound is detailed and preciise but a little microphonic. Voices are beautiful.. My second choice here..
This is a ST-shape by RCA with mica pushed into the top. The plate is from black carbonized(?) metal, seems to be made by two halves riveted together,
This one is by Raytheon. Also ST-shaped but metal springs are used to secure the structure in the top. Plate surface is much larger than the RCA, also two halves riveted together. The Raytheon and RCA are a bit harsh on voices, have very precise imaging but less 3D stage..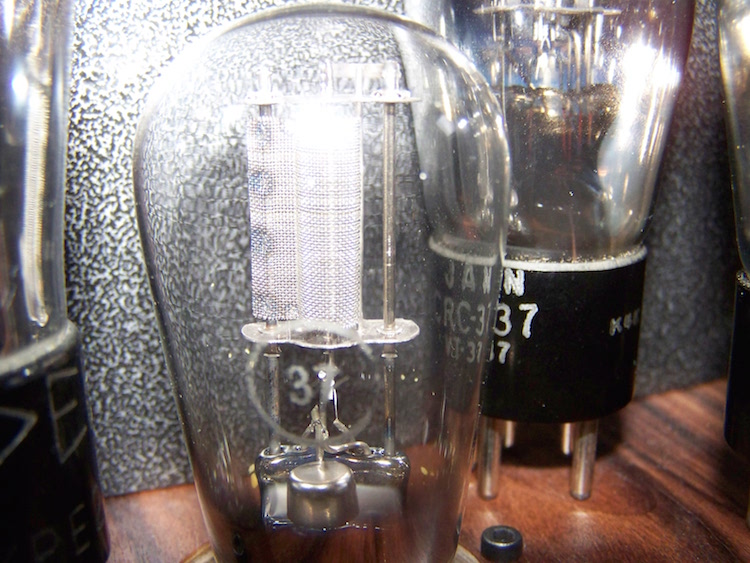 Leader of the pack. Globe shaped Concert Master with cilindrical mesh-plate. These combine the preciseness of the RCA/Raytheon and the musicality of the Speed. The mesh-plate seems to have a very postive effect on imaging as the 3D-stage is very good..
Life is good..