Yesterday we had some fun as Wim from
Wilking
came along to replace the headshell on the tonearm. The new headshell looks stunning and is (much) easier adjustable compared to the previous. Materials used are copper, brass and Rosewood. The new headshell puts the cartridge more in line with the tonearm itself and thus allows for better dynamics. For starters we chose Rosewood and later we will switch to the copper variant.
Rosewood adds a bit tone, takes away some harshness without losing detail and is a more dynamic at the mid-low frequencies, a serious upgrade!
Fun!!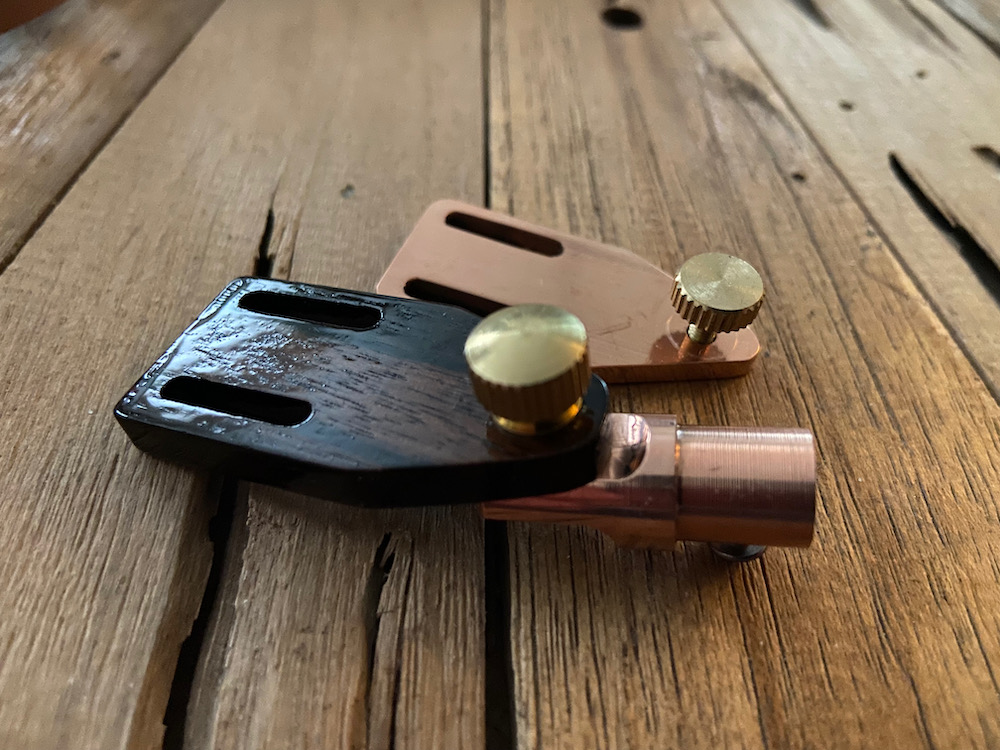 New Wilking headshell with both Rosewood and copper elements.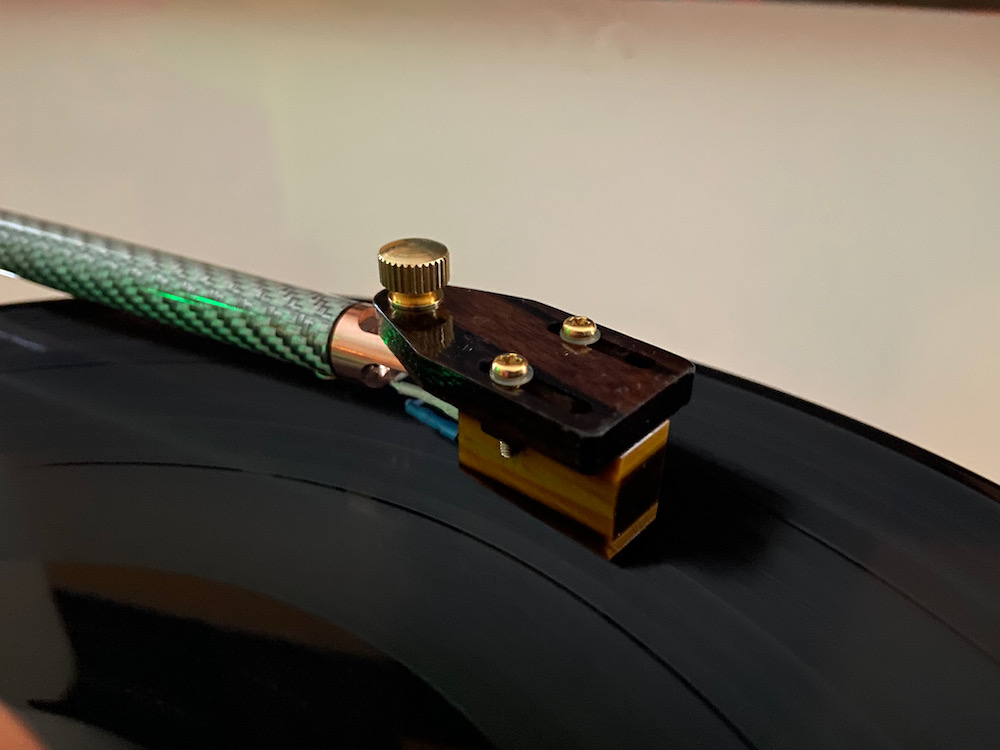 ..in action!